By purchasing this product, you can earn points based on a percentage of cart total. You will come to know the earned points information once you add the product to cart.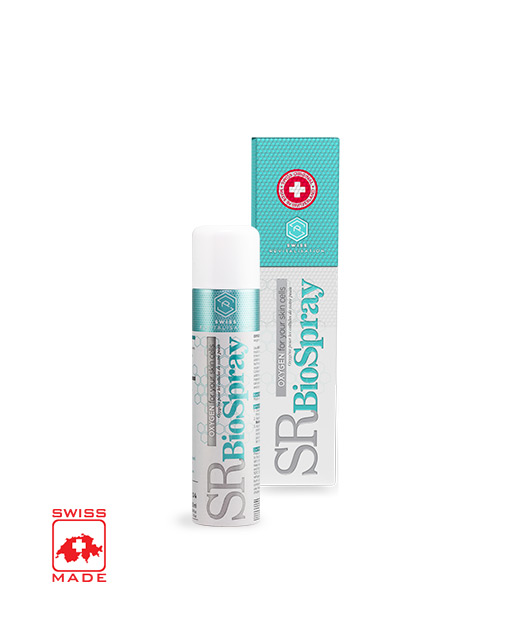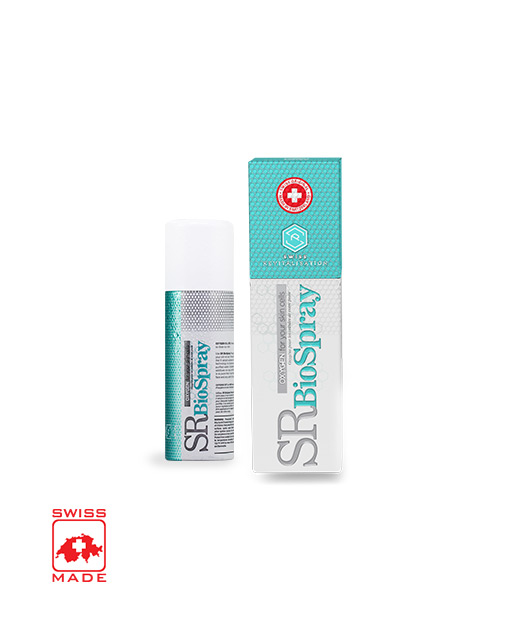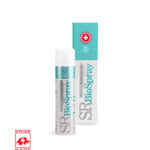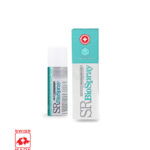 SR BioSpray
$56.00 – $97.00
Maximise hydration and get an instant boost of oxygen to your skin with a few spritz of SR BioSpray.
In collaboration with Swiss Revitalisation.

Compare
Description
Recommended routine
Additional information
More Offers
Description
SR BioSpray
with active ingredient OxygeninTM
Pure oxygen is dissolved in pure water from the Swiss Alps using an advanced compression technology. Combined with OxygeninTM which functions like haemoglobin, your skin cells can absorb the optimum quantity of oxygen along with the pure water resulting in instantly refreshed and supple skin with long-lasting hydration.
Contains no fragrance and additives, and is suitable for use on the face and any part of the body.
Suitable for:
Daily relief and hydration for tired complexion
Enhancing makeup with a more natural sheen
Freshening up after a flight or a long day
Protecting and soothing skin from pollution and the sun
Men and women, and for all skin types
SR BioSpray infused pure oxygen with pure water from the mineral-rich Swiss Alps to give the skin quick relief and hydration in a few spritz. Oxygen absorption and utilisation by the skin is reduced with age and harsh environment. Skin cells become less effective at retaining moisture and using oxygen for normal metabolic processes, such as regenerating and repairing the cells, as you age. The skin loses 25% of its oxygen level by age 30, and loses up to 50% by age 40.
The skin is also vulnerable to damage caused by pollutants as they can interfere with its ability to regulate moisture and fight free radicals. Without proper care, the skin could be left dry, clogged, splotchy and wrinkled.
OxygeninTM
The active ingredient mimics haemoglobin in that it works as an oxygen carrier. OxygeninTM  is effective and efficient in transporting oxygen between and through the cells.
Benefits
Helps cells to breathe and self-regulate better in polluted environment
Detoxifies the skin and gets rid of carbon dioxide by enriching it with a higher oxygen level
Assists in collagen and elastin production
Does not clog skin pores
Does not interfere with the skin's normal perspiration and pH balance
Freshen up
SR BioSpray can moisturise your skin anywhere and at any time. Spruce up your look with just a few spritz of this oxygen-rich purified water symphony.
Maximizes hydration: Keeps the skin supple with pure water and oxygen
Protects from pollution and environmental damage: Allows the skin to breathe and function better
Relieves fatigue: Reinvigorating effect after a long day working, exercising or travelling
Enhances complexion: Gives makeup a more natural sheen, and improves the efficacy of cosmetic applications without clogging the pores
Improves skin absorption: Spray before and after using face masks and creams to help the skin take in more nutrients and goodness from them
Soothes skin: Helps the skin to heal and recover from sun burns/redness and aesthetic treatments
Manages eczema: Keeps the skin hydrated and oxygen helps kill bacteria to reduce eczema flare ups
Spritz on clean, dry skin from 10-15cm away. Apply 2-4 times daily, or as and when required.
For further consultation on skincare & supplement, please email our nutritionist at nutritionist@mf3swiss.com.
Additional information
| | |
| --- | --- |
| Weight | 1 kg |
| Option | 100ML, 250ML |
No more offers for this product!