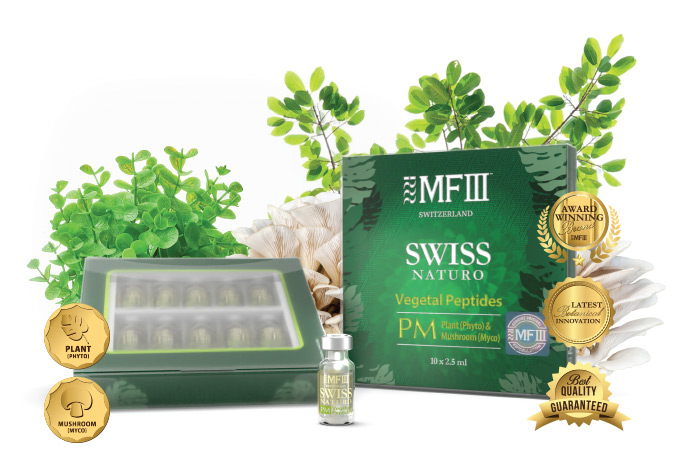 DISCOVER THE LATEST SCIENTIFIC BREAKTHROUGH BY MF3,
THE SWISS NATURO PHYTO MYCO.
The Swiss Naturo Phyto Myco range is a collection of powerful healing elixirs sourced from a selection of carefully handpicked botanicals.
Its revolutionary phytotherapy and mycotherapy properties are a synergistic marriage between various plants (phyto) and mushrooms (myco) that offer unmatched therapeutic benefits, resulting in a collection of powerful healing elixirs.
Each product under the Swiss Naturo Phyto Myco range is crafted with an exceptional blend of concentrated plant-based peptides to provide rapid therapeutic effects for your specific health needs.
How it works: Cell-to-cell Signalling
Plants have small organic substances such as peptides, hormones and molecules that are known as a ligand that interacts with specific proteins called receptors.
This interaction causes chemical changes in the cell which can lead to biological processes such as metabolism, neurotransmission, cellular signal transduction pathway and other biological functions.
The message carried by the ligand is relayed through a chain of chemical messengers inside the cell leading to a change inside the cell thus, causing a change inside the cell and leading to a response.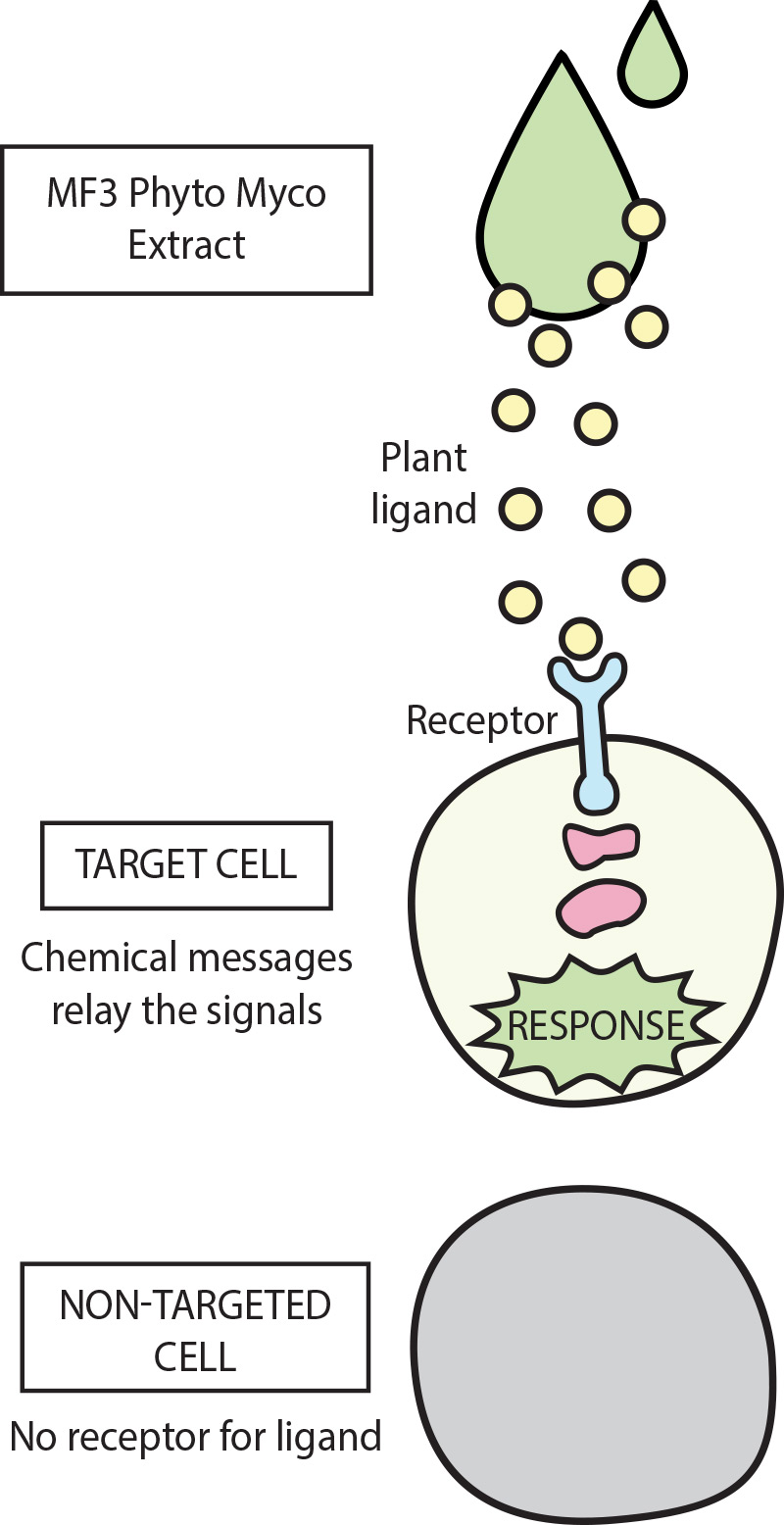 Nano Sized, 10kda and below
GENERAL PROTOCOL
Rinse mouth with clean water, then proceed to place the solution under the tongue and swirl the extracts for 30 to 60 seconds before swallowing.
1 vial daily for 3 to 6 months or as prescribed by a physician.
For maximum efficacy, avoid eating, drinking, rinsing or brushing your teeth for at least 30 minutes before and after the application.
SHELF LIFE and Storage Requirement
12 months if stored at room temperature.
24 months if stored between 4°C to 8°C.
By placing the supplement drops under the tongue via the sublingual mucosa, the bioactive nutrients can enter the bloodstream more rapidly and avoid being degraded in the gastrointestinal and liver. This method allows for even faster and more effective absorption of nutrients.