By purchasing this product, you can earn points based on a percentage of cart total. You will come to know the earned points information once you add the product to cart.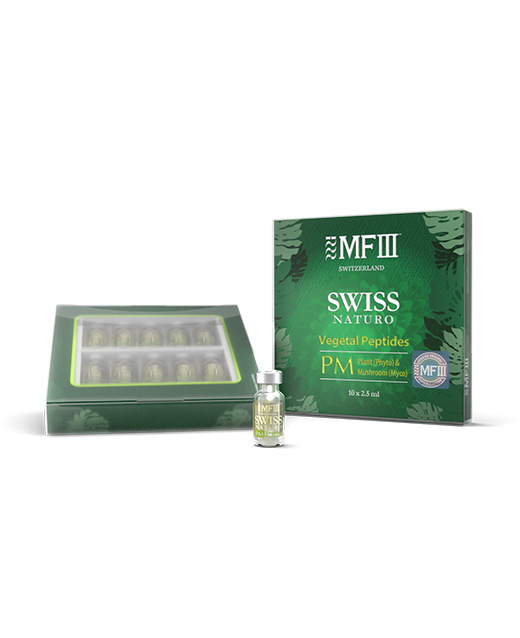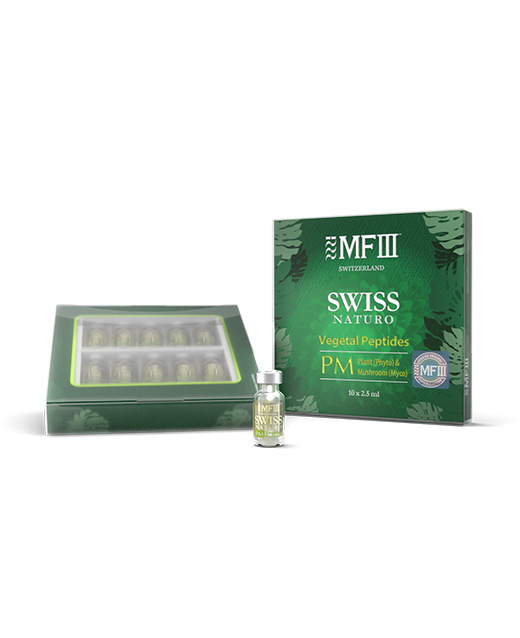 Swiss Naturo Phyto Myco – Hair
$750.00 – $1,260.00
STEMCELL FROM VEGETAL PEPTIDES – FIRST OF ITS KIND
DISCOVER THE LATEST SCIENTIFIC BREAKTHROUGH BY MF3, THE SWISS NATURO PHYTO MYCO.
• Scalp Care • HFR (HER) • HFR (HIM)
Compare
Description
GENERAL PROTOCOL
Additional information
More Offers
Description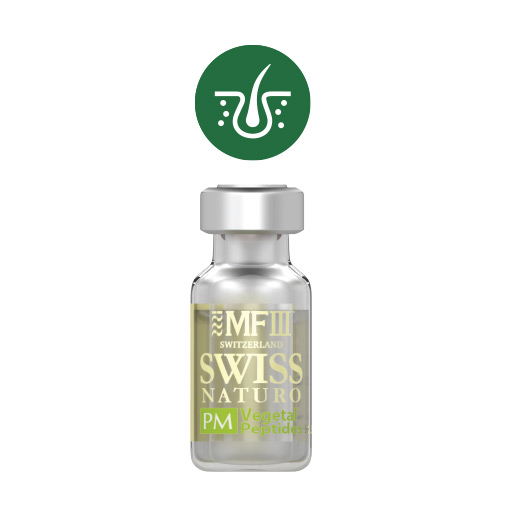 Indulge your scalp in the luxurious benefits of Swiss Naturo Phyto Myco Scalp Care.
Scalp Care is carefully crafted with a rich blend of botanical extracts to fortify your hair follicles and scalp. By stimulating hair growth through improved blood circulation, your scalp receives an optimal flow of oxygen and nutrients for healthy, luscious locks.
Camellia, 5-leaf Ginseng, Silver birch, Stinging nettle, False daisy, Indian gooseberry, Asiatic pennywort, Greater burdock, and Walnut.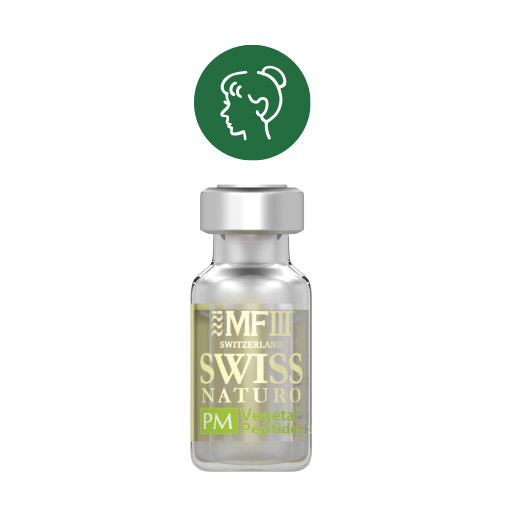 Experience the transformative power of Swiss Naturo Phyto Myco HFR (HER), infused with natural botanical extracts that support hair growth and prevent hair loss.
By reducing scalp inflammation, stimulating hair growth, and mitigating the physiological effects of stress that can cause hair loss, HFR (HER) is here to help you reclaim your confidence and radiance.
Dangshen, Puncture vine, Lingzhi, Cayenne pepper, Turmeric, and Red clover.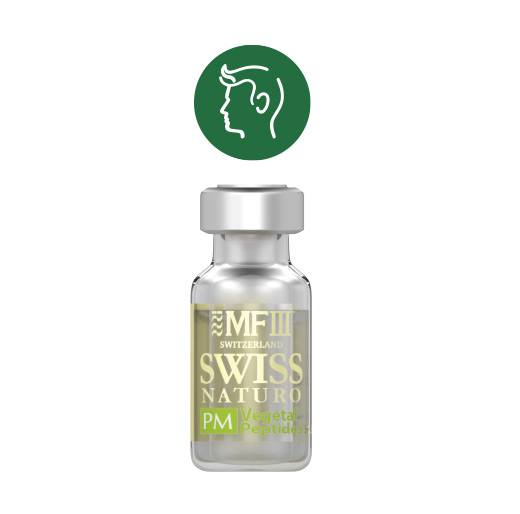 Get back your masculine confidence with Swiss Naturo Phyto Myco HFR (HIM).
HFR (HIM) is a specially crafted formula, infused with natural botanical extracts that prevent hair miniaturization in men while supporting new hair growth. Its formula works to unleash the power of nature to give you fuller, healthier-looking hair.
Common sage, Rosemary, Common hop, Silver birch, Greater burdock, Black alder, Indian cress, and Field horsetail.
Rinse mouth with clean water, then proceed to place the solution under the tongue and swirl the extracts for 30 to 60 seconds before swallowing.
1 vial daily for 3 to 6 months or as prescribed by a physician.
For maximum efficacy, avoid eating, drinking, rinsing or brushing your teeth for at least 30 minutes before and after the application.
SHELF LIFE AND STORAGE REQUIREMENT
12 months if stored at room temperature.
24 months if stored between 4°C to 8°C.
Additional information
| | |
| --- | --- |
| Weight | 0.5 kg |
| Ranges | Scalp Care 5 vials, Scalp Care 10 vials, HFR (HER) 5 vials, HFR (HER) 10 vials, HFR (HIM) 5 vials, HFR (HIM) 10 vials |
No more offers for this product!