By purchasing this product, you can earn points based on a percentage of cart total. You will come to know the earned points information once you add the product to cart.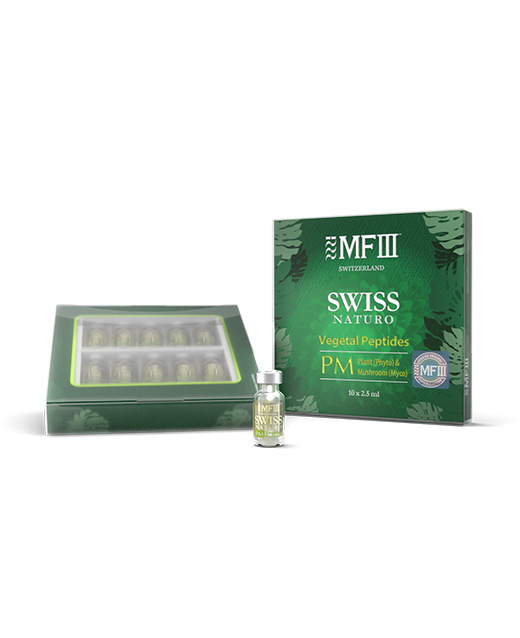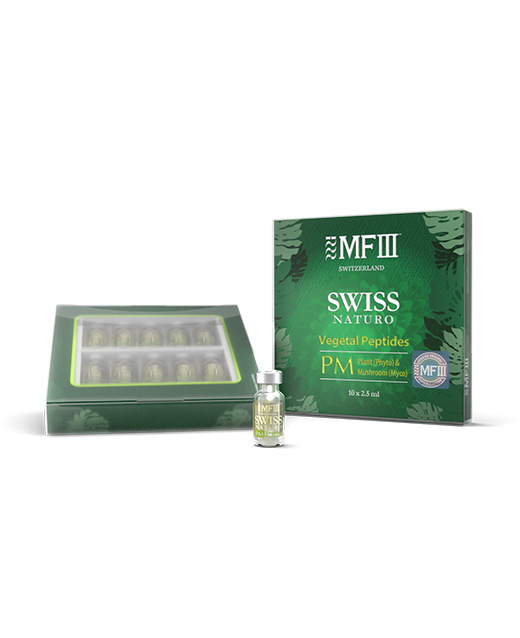 Swiss Naturo Phyto Myco – Motion
$750.00 – $1,260.00
STEMCELL FROM VEGETAL PEPTIDES – FIRST OF ITS KIND
DISCOVER THE LATEST SCIENTIFIC BREAKTHROUGH BY MF3, THE SWISS NATURO PHYTO MYCO.
• Sport Recovery • Joint Care
Compare
Description
GENERAL PROTOCOL
Additional information
More Offers
Description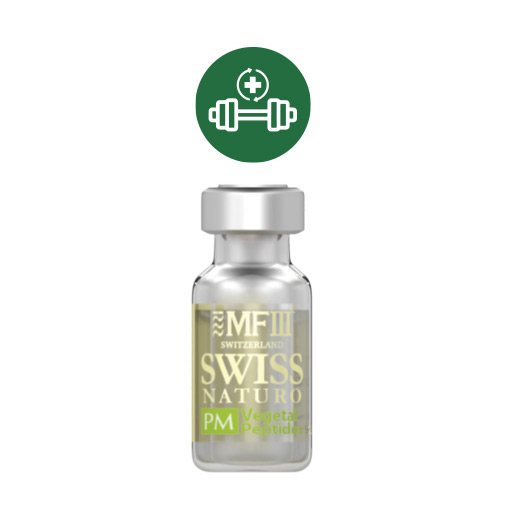 Reach new heights in your fitness journey with Swiss Naturo Phyto Myco Sport Recovery.
Unleash your full potential with the specially crafted formula of Sport Recovery, infused with natural botanical extracts to accelerate heart rate recovery, reduce lactate accumulation, and increase maximal oxygen consumption, making it the perfect solution for sports treatment and rehabilitation.
Chinese magnolia-vine, Maral root, Licorice, Siberian ginseng, Rose root, Shatavari, Maca, and Brazilian ginseng.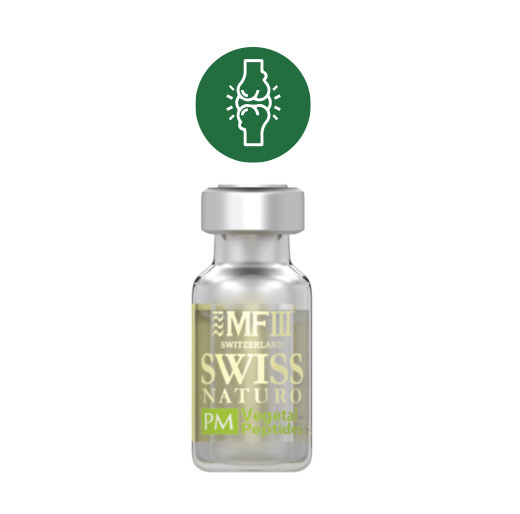 Discover the soothing formula of the Swiss Naturo Phyto Myco Joint Care and embrace life's adventures.
Joint Care is meticulously crafted with a fusion of potent botanical extracts that work together to provide anti-inflammatory properties, perfect for alleviating and soothing symptoms of rheumatoid arthritis (RA) or osteoarthritis (OA).
Oregano, Wild strawberry, Stinging nettle, Thyme, Tormentil, Daisy, and Heart-leaved moonseed.
Rinse mouth with clean water, then proceed to place the solution under the tongue and swirl the extracts for 30 to 60 seconds before swallowing.
1 vial daily for 3 to 6 months or as prescribed by a physician.
For maximum efficacy, avoid eating, drinking, rinsing or brushing your teeth for at least 30 minutes before and after the application.
SHELF LIFE AND STORAGE REQUIREMENT
12 months if stored at room temperature.
24 months if stored between 4°C to 8°C.
Additional information
| | |
| --- | --- |
| Weight | 0.5 kg |
| Ranges | Sport Recovery 5 vials, Sport Recovery 10 vials, Joint Care 5 Vials, Joint Care 10 Vials |
No more offers for this product!