By purchasing this product, you can earn points based on a percentage of cart total. You will come to know the earned points information once you add the product to cart.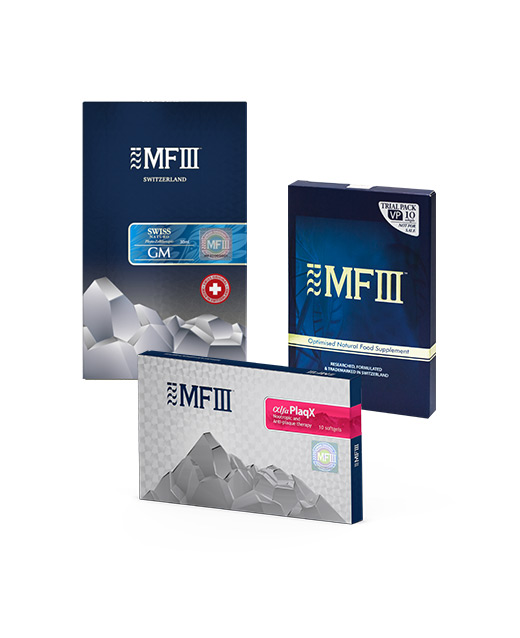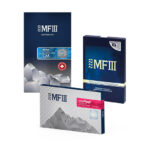 Reduce 3 Highs
$314.00
Reduce 3 Highs Lifestyle Combination beginner's pack: 
Swiss Naturo GM (30 ml)
+ Alfa PlaqX (10 softgels)
+ VP Softgels AF (10 softgels)
Compare
Description
Recommended intake & routine
Contraindication
Additional information
More Offers
Description
What is 3 High? High blood pressure, high cholesterol and high blood sugars (diabetes).
Lowering your 3 High can feel like a daunting task, especially at the beginning when you aren't quite sure what to do.
Here is a recommendation of three MF3 products you can take to get an idea of a supplement that can aid to lessen your 3 High:
Swiss Naturo GM (30ml) :
Formulated with EGCG and Berberine vulgaris / Epigallocatechin-3-gallate and Berberine vulgaris, an essential nutrient known for its effectiveness in improving insulin sensitivity, facilitate the transport of glucose into the cells, activation of the brown adipose tissue and to regulate cholesterol and metabolism.
More info, visit mf3swiss.com/swiss-naturo-gm/
Alfa PlaqX (10 softgels) :
Formulated by considering BOTH neural and systemic pathways of choline compounds. Each ingredient has synergistic actions and stand-alone actions to support the structural integrity of cell membranes, methyl metabolism, cholinergic neurotransmission, transmembrane signaling, and lipid and cholesterol transport and metabolism. It offers a wide-ranging role in the metabolic function of the human body, deficiency of choline molecules in the body may accelerate non-alcoholic fatty liver disease, atherosclerosis, and possible neurological disorder.
More info, visit mf3swiss.com/alfa-plaqx-series/
VP Softgels AF (10 softgels) :
It is formulated with Phyto-cellular extracts containing various peptides, amino acids, antioxidants, vitamins and minerals that play an essential role in stimulating cellular rejuvenation, neutralizing free radicals to prevent premature aging, and providing photoprotection to the skin to protect against UVA and UVB damage.
More info, visit mf3swiss.com/mf3-vp-softgels-af/
1 month course (preventive & maintenance) – long term
1st 10 days to regulate blood glucose: 1ml (15drops) of Swiss Naturo GM mix with warm water per day, 30 minutes before breakfast.
2nd 10 days for reducing blood cholesterol level: 1 capsule Alfa PlaqX, 30 minutes before meal.
3rd 10days for healthy blood pressure: 1 softgel VP Softgels AF, 30 minutes before meal.
Make sure there is a gap between the consumption of supplements, a minimum of 30 minutes before taking the next one.
Consult your physician if you take any medications before consuming our products.
Pregnant, lactating mothers or with medical conditions, kindly consult a physician before consuming our products.
Protocol of consumption is only a general rule of thumb. For personalized nutritional advice, kindly seek our nutritionist advice at nutritionist@mf3swiss.com.
No more offers for this product!