By purchasing this product, you can earn points based on a percentage of cart total. You will come to know the earned points information once you add the product to cart.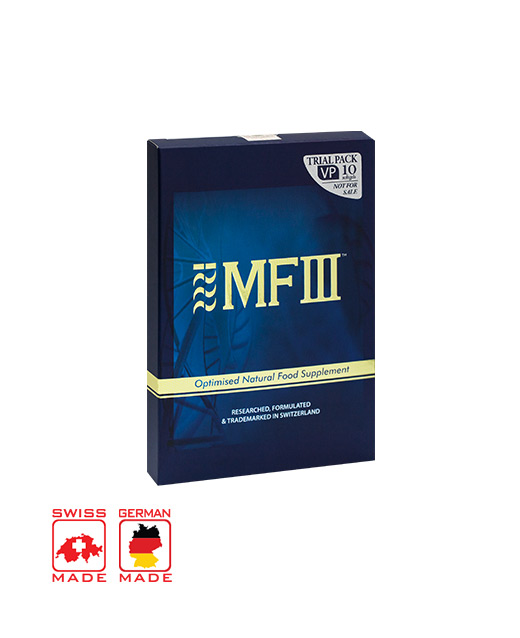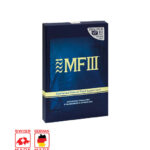 VP Softgels AF Mini
$106.00
Incorporating the rejuvenating & youth-restoring wonders of premium-grade Vegetal Placenta, namely phyto-cellular extracts, for complete wellness & rejuvenation
Box of 10 softgels
SKU:

NG-MFL-VPAF-H3a-Mini
Categories: Advanced Formula (AF) Series, Cardiovascular Health, Healthy Aging, Menopausal Syndrome, Mini Pack, Nutrition, Overall Wellness, Skin Hydration, Skin Whitening, Supplements, Wrinkles, Youthful Skin
Compare
Compare
Description
Recommended Intake
Contraindications
Additional information
Reviews (6)
More Offers
Description
VP Softgel is formulated with Phyto-cellular extracts containing various peptides, amino acids, antioxidants, vitamins and minerals that play an essential role in stimulating cellular rejuvenation, neutralising free radicals to prevent premature aging, and providing photoprotection to the skin to protect against UVA and UVB damage.
Skin Revitalisation
Improve skin texture
Improve skin hydration
Reduce wrinkles & fine lines
Improve collagen & elastin production
Skin Whitening
Inhibit melanocyte & tyrosinase activity
Anti-aging Properties
Promote delicate balance of aging-related hormones
Relieve menopausal symptoms
Detoxification
Detox free radical & reduce oxidative stress
Protect from cellular damages
Photoprotection
UVA & UVB protection
Reduce cellular sun damages
Antioxidant
Cardiovascular Health
Isoflavone to lessen the risk of cardiovascular diseases
Soy Extract
The Soy Extract is extracted from the young bud of a botanical plant; it is composed of similar amino acids, peptides, antioxidants and essential nutrients as animal placenta.
The bioactive compound in the Soy Extract helps to induce growth factor which is essential for cellular growth and cellular processes. The naturally occurring isflavonoids in the Soy Extract offer several health benefits, including reducing the risk of heart disease, maintaining healthy bones and alleviating menopausal symptoms. The bioactive content from the botanical extract of a young bud also offers tremendous antioxidant properties hence able to inhibit cellular damage caused by free radicals.
Ascorbic Acid (Vitamin C)
An essential water-soluble vitamin that is commonly found in citrus fruits acting as a powerful antioxidant to reduce free radical damage and to assist in collagen synthesis. The presence of Ascorbic Acid supports iron absorption in the body, collagen production and normal functions of the body's immune system.
Coenzyme Q10 (Ubiquinone)
It is an advanced form of CoQ10, an active antioxidant in the most bio-absorbable form, offering significant benefits in overall health and skin.
Punica Granatum Extract (Pomegranate)
Extracted from Pomegranate fruit which is rich in antioxidant and anti-inflammatory properties that help to protect the skin from photodamage, aging and UV exposure. It also aids in repairing skin from free radical damage to improve skin appearance.
Resveratrol
Plant compounds derived from grape skin possess abundant antioxidants to boost the antioxidant levels and protect the skin from free radical damage that accelerates aging. High levels of antioxidants also help to inhibit melanin synthesis by regulating tyrosinase activity which is responsible for producing dark pigmentation. This will result in an even skin tone and make the skin look brighter.
Vitis Vinifera
Vitis Vinifera possesses flavonoids and polyphenols, which are beneficial for skin health. Flavonoids and
polyphenols slow aging by protecting against ultraviolet (UV) radiation. Polyphenols can also enhance the
skin's cell growth and reduce oxidative damage, resulting in firmer, vibrant, and glowing skin.
Lutein
Lutein is a carotenoid that enhances skin whitening by filtering blue light and protecting the skin from
environmental factors. It might block the formation of melanin that makes the skin uneven, decrease cytokines
responsible for inflammatory response and increase antioxidants to boost skin health.
Lycopene
Lycopene is commonly found in tomatoes, acting as a powerful antioxidant which enhances skin health. Its
significant benefits are to prevent the skin from photodamage by accumulating in the skin and help quench
free-radical damage caused by sun exposure. It also helps to prevent premature aging by boosting collagen
health which can positively affect the reduction of wrinkles and fine lines.
Alpha Lipoic Acid
An antioxidant is made naturally in the body and can be found in plants. It helps fight signs of skin aging by
preventing damage to cells and helps reduce inflammation. It is also a potent anti-ageing ingredient to tighten
the skin, improve firmness, and slow the appearance of fine lines and wrinkles.
This product is recommended/featured by medical specialists and researchers in the following publications/clinical trials: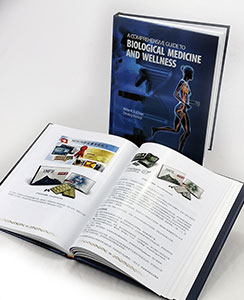 A Comprehensive Guide To Biological Medicine And Wellness
Author/s: Prof. Dr. Mike Chan and Prof. Dr. Dmitry Klokol
Published by Matador, Troubador.co.uk, London.Medical Research: ISBN 978 1789015 249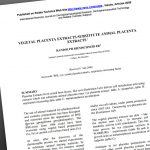 VEGETAL PLACENTA EXTRACTS SUBSTITUTE ANIMAL PLACENTA EXTRACTS
A research paper
Author/s: Prof. Dr. Randolph Riemschneider, Institute of UFSM , Santa Maria, RS, Brazil
Publisher: International Electronic Journal on Dermopharmacological Research,
Dermopharmaceutical Technology and Related Cosmetic Subjects: Issues, Articles 2008
Published url: http://www.relata.info/en/Issues/vegetal-placenta-extracts-substitute-animal-placen
Recommended Intake: 1 softgel daily, ½ hour before meal, preferably in the morning on an empty stomach. Maximum 2 softgels daily.
Box of 30 softgels
For further consultation on the product, please email your inquiry to nutritionist@mf3swiss.com.
May not suitable for those with ovarian or breast cyst/malignant and not recommended for anyone that allergy to soy-based products and may not be suitable for those below 18 years old. For those with chronic diseases or are currently under medication, kindly consult your doctor/dietitian/nutritionist before taking the supplement.
"My skin looks better than before and people have been commenting that I look much younger than I really am."
– Dorinda Cheng, Singapore
"I had benefited from this product after taken for 5 boxes, it's benefited me via the following rejuvenation and regeneration:
1. Boost general health, vitality and wellness
2. Increase energy levels
3. Improve stress response
4. Promote deeper (restorative) sleep
5. Enhance mental agility and alertness
6.Improve stamina, mobility and range of motion
7. Strengthen the body detox system for better digestion
8.Promote post-natal recuperation to restore health
9. Reinforce the immune system
10. Support speedy recovery from illness and poor state of health
11. Enhance natural repair system and bio-sunshield against premature photo-aging
12. Enhance skin structure, firmness and elasticity"
– Henry Pang, Malaysia
"Cure my knee problem"
– Vernice Chen, Malaysia
"Let me change my skin tone and health, very good product"
– Mia Lai Y. T., Malaysia
"I'm just started to take MF3 VP Softgels AF, upon my consultation with my Aesthetics doctor. This product highly recommended and I'm looking to earn the benefit as well. "
– Manivannan Kanniah, Malaysia
"My face used to have lots of pimples which caused my skin to be very rough with big pores. As a result, my skin complexion was dull and looks very tired. I have taken a few types of collagen and placenta products, but it doesn't work at all and costs me lots of money. A year ago, my beautician recommended that I consume MF3 VP Softgel to get better results for my skin. So, I have decided to take four months in a row, and I have noticed that my skin has become more delicate and smooth. Not only that, I realised my face had been lifted and tightened with a more bright complexion. My beautician suggested I take MF3 PE Softgel on an alternate month. Many people tell me that I look so much younger than my actual age. I feel more confident in myself, and I will continue to support MF3 products. Thanks to MF3 for giving me back my youthful skin and confidence!"
– Ho Wan Peng, Malaysia
No more offers for this product!