By purchasing this product, you can earn points based on a percentage of cart total. You will come to know the earned points information once you add the product to cart.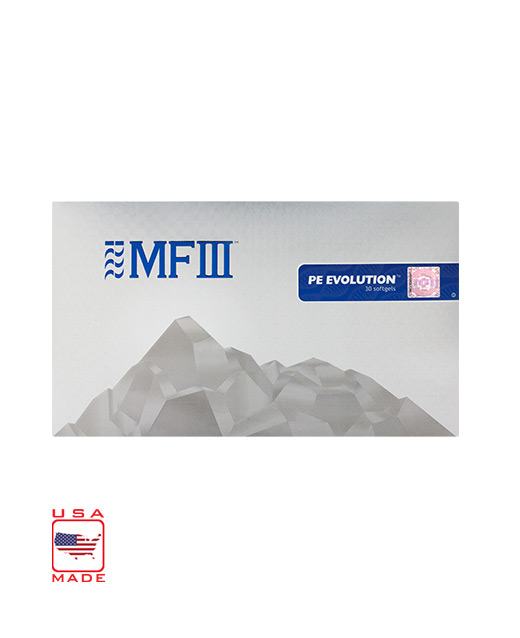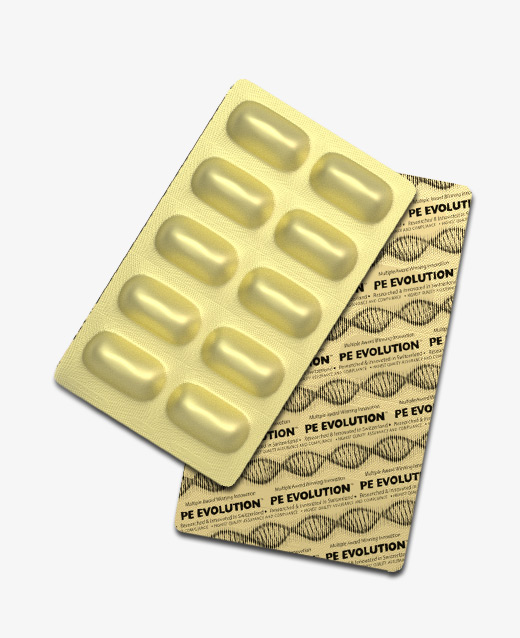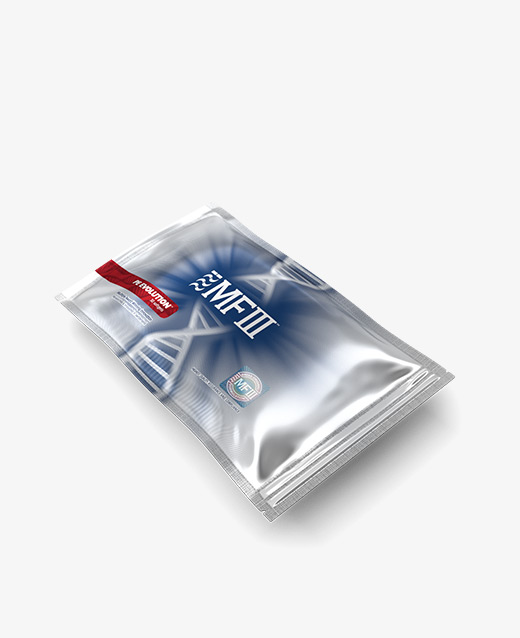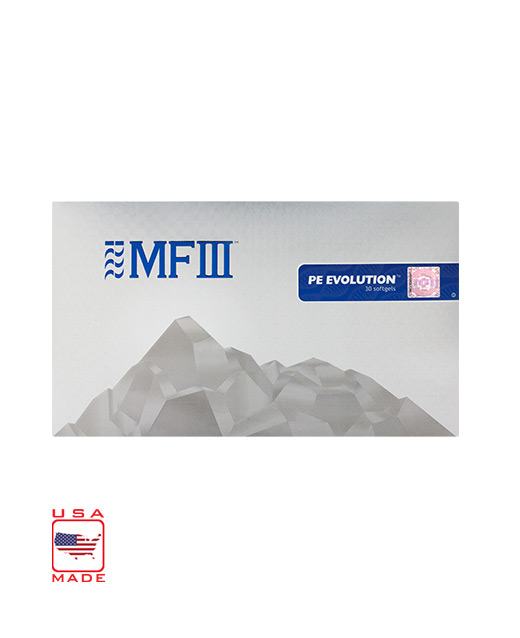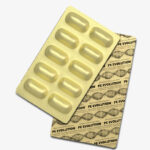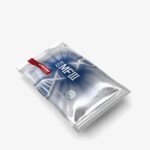 PE Evolution
$330.00
Enhanced formulation of Sheep Placenta Extracts with Premium Fish DNA Cellular Extracts and Ubiquinol for total rejuvenation, intensive cellular renewal and complete wellness.
Rebuild, Rejuvenate and Renew
• Higher concentration of active ingredients
• Stronger potency formulation* for optimum bioabsorption
• High nutrient contents with a wide range of health benefits
* in comparison with AF Series formulation.
SKU:

PE-EVO
Categories: Energy / Stamina, Evolution Series, Healthy Aging, Hot Celebrity Picks, Immune System, Musculoskeletal Health, Nutrition, Overall Wellness, Skin Hydration, Supplements, Wrinkles, Youthful Skin
Compare
Compare
Description
Recommended Intake
Additional information
CERTIFICATION
Reviews (10)
More Offers
Description
PE Evolution or PE EVO is an enhanced version of PE Advanced Formula Softgels.
PE EVO brings essential nutrients to the human body with a list of selected ingredients, to ultimately help you in restoration. This supplement supports cellular damage repair caused by environmental factors and aging, improves healing process rapidity, and boosts immune system, collagen and elastin production for better quality of life and healthier features.
Cellular repair
Overall wellness
Healthy aging
Healthy skin, hair and nails
Boost energy and stamina
Joints and bones healing
Sheep Placenta Extract

Historically, mankind has known the restorative properties of placenta. Sheep placenta has similar role to human placenta. It contains concentrated bioactive nutrients such as amino acids, melatonin, nucleic acids, hyaluronic acid, antioxidants, immune cofactors, peptides, growth factors and other essential nutrients.
The quality of Sheep Placenta Extracts is measured by its extraction ratio; for higher ratio indicated, it contains concentrated bioactive placenta extract. Each capsule of PE Evolution contains extraction ratio equivalent to 30,000mg of fresh sheep placenta.
Fish DNA Cellular Extracts is extracted from fish milt through an original process done in water phase that preserves the polymerized form of fish milt DNA. Fish DNA Cellular Extracts possesses various biological properties such as antioxidants, antimicrobial, photo protective, and anti-photoaging activities. It helps to improve physical performance, support musculoskeletal health, stimulate immune system, and stimulate the production of healthy collagen and elastin in skin.
Ubiquinol is an advance form of CoQ10, an active antioxidant in the most bio-absorbable form. Coenzyme Q10 is a fat-soluble vitamin compound that can be found nearly in every cell of the body, especially the heart, liver, muscles and kidneys. It exists in oxidized form (Ubidecarenone) that is essential for cellular energy metabolism, and reduced form (Ubiquinol) that is essential for antioxidant function. When Ubidecarenone is used in the body, it transforms and becomes Ubiquinol; in the same way, Ubiquinol becomes Ubidecarenone when it carries out its role in the body. This conversion takes place to maintain a state of equilibrium and is reversible. But some studies suggested that Ubiquinol have better bioavailability and transportability compared with Ubidecarenone.
This product is recommended/featured by medical specialists and researchers in the following publications/clinical trials: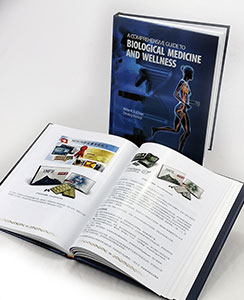 A Comprehensive Guide To Biological Medicine And Wellness
Author/s: Prof. Dr. Mike Chan and Prof. Dr. Dmitry Klokol
Published by Matador, Troubador.co.uk, London.Medical Research: ISBN 978 1789015 249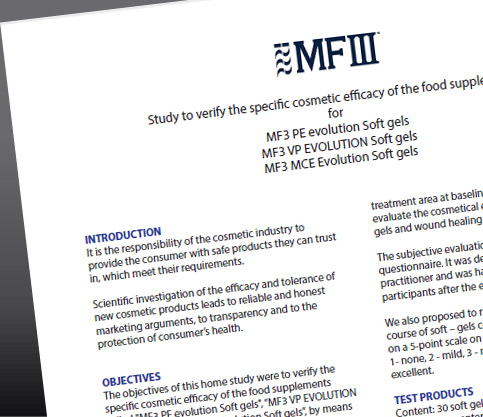 Study to verify the specific cosmetic efficacy of the food supplements for
MF3 PE Evolution Softgels
MF3 VP Evolution Softgels
MF3 MCE Evolution Softgels
1 softgel daily, ½ hour before meal, preferably in the morning on an empty stomach / Maximum 2 softgels daily
Box of 30 softgels
For further consultation on the supplements, please email your inquiry to nutritionist@mf3swiss.com.
Additional information
| | |
| --- | --- |
| Weight | 1 kg |
| Dimensions | 31.7 × 20.4 × 3.7 cm |
Certified Halal by the Islamic Services of America (ISA), USA. View Cert
"I feel my skin is more radiant and firmer, I have more energy throughout the day and better sleep. Amazing product!"
– Lu Wong, Australia
"I feel much rejuvenated as a nights rest. and have more energy. Not as lethargic as before. I cannot wait for the supplements to improve my skin as I just started on my first box."
– Alysson Jacob H., Singapore
"So helpful for my health and skin!"
– Jenny Chang, United States
"I have been taking PE Evolution for the past 12 months. I find it extremely good for my skin complexion and my energy level. I will continue to take it.. Thank you very much"
– Ho Teck Kheong, Malaysia
"MF3 great product. I didn't believe it was so great . My companion for 3 years, I use it every day and never forget it. It makes my health improved, My skin becomes smooth, anti-aging. I really Love it."
– Van Tran, United States
"I am 40 years old. After I use the PE Evolution, my skin looks firm and smooth and my sleeping quality was improved."
– Siek S. C., Malaysia
"I been taking mf3 for about 25 days now so far I have noticed a boost in energy which lasts for about 4 hours every day I have also notice a few aches and pain are starting to diminish very slowly its only been 25 days don't expect this product to work over night I already ordered my next months supply will give it a three month trial period then I will write a full report so far its been positive"
– Walter Gonzalez, United States
"Brighter and Smoother skin"
– Nguyen Kim Thanh Mai, Vietnam
"It improves my skin tone, make my skin look brighter, my pigment also become lesser"
– Ong li X., Malaysia
"It helps to rejuvenate my body make me feel more energetic"
– Amber Chan, Malaysia
No more offers for this product!