Proven Benefits of ASI Skin Softgels for Skin Health
kh3fm
Swiss-formulated with the goodness of Olea europaea (olive plant), ASI Skin Softgels is a great source of antioxidants. It also offers anti-inflammatory, anti-viral and anti-microbial benefits to achieve healthy and amazing-looking skin.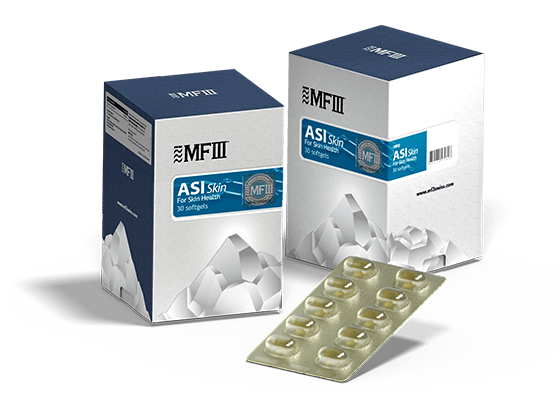 Here are some clinically proven benefits you can reap from consuming ASI Skin Softgels:
1. Reduce signs of aging
Skin aging caused by continuous exposure to UV rays is referred to as skin photoaging. When this happens, it reduces collagen generation and ultimately damages the connective tissues in the dermal skin layer.
Olea Europaea extract or also known as olive leaf extract, contains high antioxidant levels and is known to prevents skin cell damage caused by oxidation.
2. Photoprotective
Exposure to UV rays can cause skin damage and in the long run, it may also cause cancer cells to develop.
A study suggested that oleuropein, which is a compound found in the skin, flesh, leaves and seeds of the olive has a preventative effect on chronic UVB rays.
3. Reduce skin inflammation
Polyphenolic compounds and hydroxytyrosol from the olive plant plays a significant role in antioxidant activities.
Antioxidant activities is crucial in healing inflammatory diseases, including allergic rhinitis.
4. Reduce hyperpigmentation
Hyperpigmentation is caused by the uneven accumulation and distribution of melanin in our skin. This can be reduced by the photoprotective effect of Olea europaea (olive plant) extract.
5. Accelerate wound healing
Studies show that oleuropein accelerates skin healing by reducing cell infiltration in the wound site. It is also known to promote collagen deposition for effective wound closure.
Learn more about what makes ASI Skin Softgels the Ultimate Solution to Your Skin Problems here.
Buy ASI Skin Softgels here.
REFERENCES
Barbaro, B., Toietta, G., Maggio, R., Arciello, M., Tarocchi, M., Galli, A., & Balsano, C. (2014).
Effects of the olive-derived polyphenol oleuropein on human health. International
journal of molecular sciences, 15(10), 18508–18524. https://doi.org/10.3390/ijms151018508
Jeon, S., Choi, M. Anti-inammatory and anti-aging effects of hydroxytyrosol on human
dermal fibroblasts (HDFs). biomed dermatol 2, 21 (2018).
Kaneko, I., Chiba, T., Hayamizu, K., & Tsuji, T. (2008). Effect of a Supplement Containing
Olive Leaf Extract against Ultraviolet Light-Induced Tanning: A Double-Blind
Placebo-Controlled Study. Anti-aging Medicine, 5, 78-81.
Lucas L, Russell A, Keast R. Molecular mechanisms of inflammation. Anti-inflammatory
benefits of virgin olive oil and the phenolic compound oleocanthal. Curr Pharm Des.
2011;17(8):754-68. doi: 10.2174/138161211795428911. PMID: 21443487.
M. Aparicio-Soto, M. Sanchez-Hidalgo, M. A. Rosillo, M. L. Castejón and C.
Alarcon-de-la-Lastra, Food Funct., 2016,
Mehraein, F., Sarbishegi, M., & Aslani, A. (2014). Evaluation of effect of oleuropein on skin
wound healing in aged male BALB/c mice. Cell journal, 16(1), 25–30.
Mijatovic, S. A., Timotijevic, G. S., Miljkovic, D. M., Radovic, J. M., Maksimovic-Ivanic, D. D.,
Dekanski, D. P., & Stosic-Grujicic, S. D. (2010). Multiple antimelanoma potential of dry
olive leaf extract. International Journal of Cancer, 128(8), 1955–1965.Qabaha, K.,
AL-Rimawi, F., Qasem, A., & Naser, S. A. (2018). Oleuropein Is Responsible for the Major
Anti-Inflammatory Effects of Olive Leaf Extract. Journal of Medicinal Food, 21(3),
302–305.